EMK3 Cloud Oil Ticketing

The Oil Ticketing application is a modern cloud-based solution for tracking crude oil truck tickets, pipeline tickets and invoice tickets, significantly improving volume review and reconciliation efficiency.
The EMK3 Cloud Oil Ticketing application features a functionality-rich mobile app for Android and IOS devices that seamlessly communicates with a web-based cloud app. Together, they coordinate in real-time both back-office personnel and drivers in the field.

Highlights - Web-Based Cloud App
Web based SaaS model that is totally integrated in real-time
Manages the full lifecycle of run ticket processing
Real-time Driver/Gauger/Operator dispatch functionality
Fast & easy to create and import tickets
Automate data import from external sources
Gross Barrel & API Netting calculations
Automated contract cost calculations
Customizable ticket validation & reconciliation
Configurable outputs support integration with 3rd-party systems
Customizable alerts & notifications
Comprehensive support for Well/Lease detail, Producers, Purchasers, Transporters, tank strapping tables, contract rates and other relevant data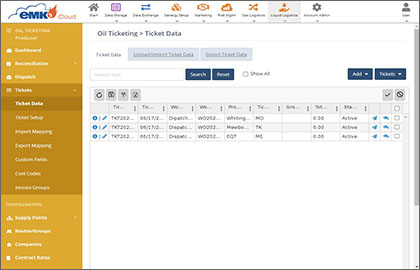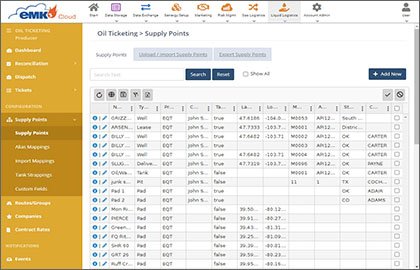 Intuitive, easy to use mobile interface with support for Android and IOS
Real-time Driver/Gauger/Operator ticket dispatch notifications
Synchs with web-based cloud app in real-time when connected online
Supports offline mode and stores data on the mobile device for later synching when online
Supports emailing and printing of tickets via Bluetooth and Wi-Fi
Performs Gross Barrel & API Netting calculations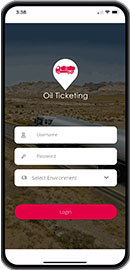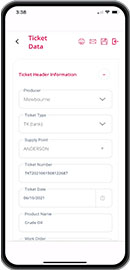 1 Purchaser/Operator company dispatches one or more run tickets to a field user (gauger/pumper/transporter) from the web-based cloud app.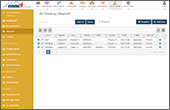 2 Ticket is received by the field user in the Oil Ticketing mobile app via an in-app notification.

3 Ticket is then opened and updated on the mobile app by the field user and the completed ticket is uploaded and synchronized to the cloud app.

4 Ticket is netted and printed on the mobile app by the field user and a copy left at the field location.

5 Uploaded tickets are received and reviewed in real-time by back-office personnel in the cloud app.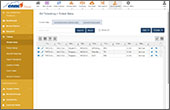 6 The tickets are then validated and reconciled by back-office personnel in the cloud app.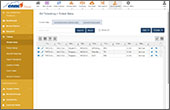 7 Any updates made by back-office personnel to uploaded tickets are synchronized back to the mobile app for the field user.

8 Tickets that pass validation and reconciliation successfully are then prepared for invoicing and/or submission to external partners or Accounting systems.